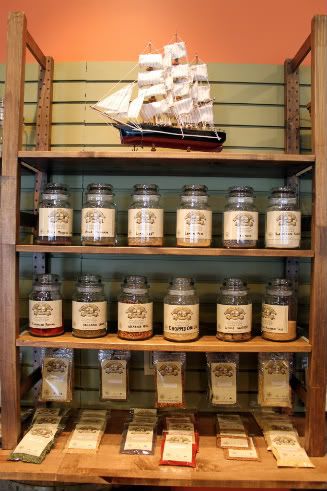 Ahoy There, Matey's!
We've filled our holds full to the scuppers with vast treasures and have anchored here in the Spokane Valley! Our trade mission is to bring our clients fresh spices, spice blends and rubs, high quality loose leaf teas, flavorful quality oils and vinegars. We have gathered fine wines and craft beer from around the Horn and the Pacific Northwest to tantalize your palatte. We have lots of good times planned so stay within carrier- pigeon reach. We will help you keep your galley well supplied!
Fall is in the air! Our new hours for the season will be:
Open Tuesday through Saturday 10 am - 6 pm

Closed Sunday and Monday
We've weighed anchor at 15614 E Sprague in the Valley, just east of the Sullivan intersection across from Fred Meyer's. We're nestled in between Dairy Queen and American Bank - we share a lot with Plantland Nursery.
Like us on Facebook for special promotions and upcoming events! (SpiceTradersMercantile)
We'd love to hear from you! Hail us at 509-315-4036 or send us a mail pigeon at This e-mail address is being protected from spambots. You need JavaScript enabled to view it.